SOLD OUT!!!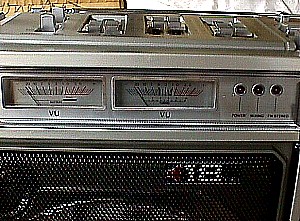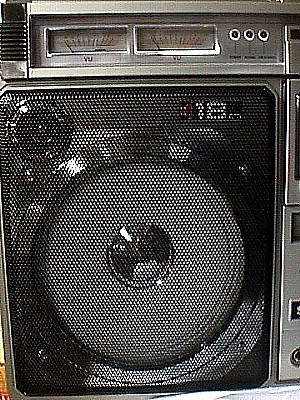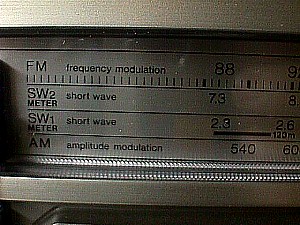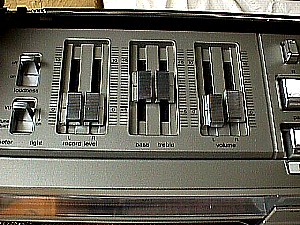 Sharp "TOP OF THE LINE" High Quality Portable AC/DC Stereo AM/FM/SW 1/SW 2 Cassette Recorder

Model No: Sharp GF 9494
Special Price $ 175.00
E-mail us for pricing on larger volumes
A wonderful "BOOM BOX" Sharp Stereo Cassette Recorder portable AM/FM/SW 1/SW 2 boom box unit that can play and record cassettes in BIG sound and still light enough to be taken anywhere. Features include AM/FM and 2 Short Wave Bands for Worldwide Reception, a Four Way Integrated Dynamic Sound Speaker System, TWO quality VU meters to measure Right and Left Channel input and reception, Two condenser Microphones, a telescoping antenna, Slide Controls, Tape Counter, LED's, and much much more. Operates on 4 "D" cell batteries (not included) or comes complete with an AC cord. Sharp TOP OF THE LINE QUALITY!!! Brand New in its original box. A beautiful black and silver cabinet makes this a great looking momento of the 1960's and 70's.
How to order:
Shipping charge on this item is
$15.00 UPS per unit. Texas residents please add 8.25% Texas Sales Tax. Send a money order or cashier's check to:

Jack Berg Sales Company
P.O. Box 96
El Paso, Texas 79941-0096
or
We can ship UPS COD immediately for an additional $5.00 surcharge. We do accept personal checks, but there is a 10 day delay in shipping to allow for clearance. If you have any questions or to place a telephone order please call (915) 532-4519
9:00 - 5:00 MST M-F